Life as a freelance writer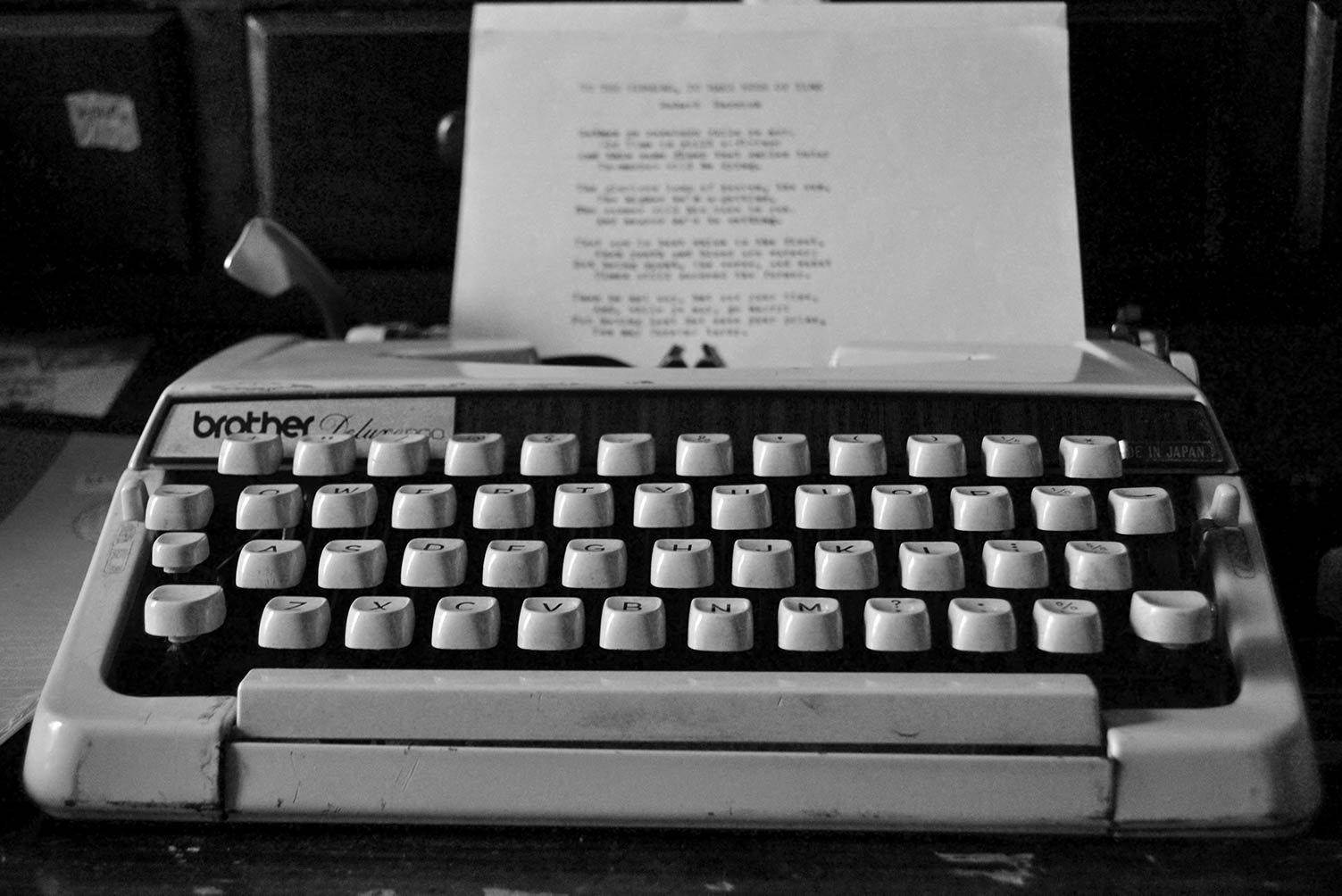 Making the choice to become a freelance writer can be a huge one. But a rewarding on at that, for anyone who is willing to pay their dues to become successful. For me, writing has always been one of the greatest passions in life. Yet, I struggled a bit with choosing a niche – which is the foundation for it all.
A blog about the life as a freelance writer

This blog, of which this is one of the first posts, is about the life of a freelance writer. This is my journey, and I will openly share pretty much everything about it, here in this blog. Although I have just made that choice myself – I have many years of experience of content, blog, and article writing.
Only now, I have chosen this as my profession.
As I mentioned before, this post is part of my blog about life as a freelance writer. The blog aims to be a source of inspiration, empowerment, and upliftment for anyone who is curious about the life of freelance content writing.
I am not writing as an expert telling you what to do and how to do it. But I am sharing my experience. My journey and what I learn along it.

Choosing a niche is the foundation for the journey
For many years now, I have been blogging and writing articles, mainly within the fields of spirituality and personal development.
I know that one one of the first things we need to do, whenever we embark upon a new venture; is to know our "What". What is that we want to do? What are we passionate about?
Those questions are essential, and the more we can answer them in detail – the easier it will be to navigate and make decisions along the way.
I also know that we need to follow our passion and bliss. If we are doing something simply because we think we have to or because we think others want us to – we will not do well and it will not bring us inspiration or joy. Most likely we will not be very successful in that venture.
Yet, I struggled with choosing my niche
Having been an entrepreneur for many years, and having written about the importance of having a vision for many years, when moving into the field of freelance writing I found myself struggling with this.
As I said before, my greatest passion for some years now has been writing posts and articles dealing with spirituality and personal development. I love it, and the fact that I love is so much actually is the main reason why I chose to move into this field in the first place.
I wanted to do that which I loved the most. And I wanted to do it more.
Yet, spirituality and personal development was not the first niche I chose for myself as a freelance writer. To be honest, I am not quite sure what niche I chose. But I know that it was not anything that truly inspired me.
I chose to settle for what I thought was possible…
Getting into the field of freelance writing, I began not with what I wanted or was passionate about, but with what I thought was possible. What I thought was reasonable.
That is how I chose my niche. And I immediately got stuck. I didn't know what to write or how to write it.
When approaching and pitching potential new clients, it is a good thing to have samples of our work. Articles or posts that can attest to our skills as content writers. For each gig we land, we collect more and more actual samples, but even before that, we can produce our own samples.
So that is what I did. I began trying to write samples on subjects, not even remotely related to my passion. But simply because that is where I thought I had to start.
Obviously, each attempt was a complete and utter failure. I couldn't make myself write about something that I was not passionate about.
…until I got woken up by Life
Until one day when I was approached by a website I have been writing articles for. They wanted to explore possibilities of expanded collaboration.
That's when it occurred to me that I had strayed from my passion to write about spirituality and personal development. I wasn't following my passion, and it got me nowhere.
At that moment, I re-chose my niche. In a blink of an eye, life as a freelance writer became so much easier. I suddenly had more samples than I will ever need. I had a general idea of how to approach potential clients.
And although I am still working on my pitch (which needs to be revised as I am now offering a professional service), I know that I am on the right track.
Inspiration and passion once again fill me, and just as they have led and guided me before, I know that they will keep on and guiding me.
Life is always for me, never against me. This I know. This I live by.

Choose your niche according to your passion
Choosing a niche (and I'll write more about that later) is a major choice you need to make. Be very honest to yourself as to what your niche is to be. Let your passion and inspiration guide you to your niche.
You probably don't want to spend your life as a freelance writer, writing about things that you don't enjoy writing about. That you are not passionate about.
This is the beauty of being a freelance writer and entrepreneur. We get to choose. We don't have to do what everybody else is doing. But we get to do what we want to do and how we want to do it.
Once you have chosen your niche, you will be spending a whole lot of time seeking out clients and do a whole lot of writing within that particular niche. But, choosing a niche does not mean that you have to stick by it forever.
At any time along your path, you are of course free to change your chosen niche. As I have spent many years writing about personal development, spirituality, the universal laws, and other spiritual principles if there is one thing I have learned it is that we are wise to always follow our bliss. Our heart's desire.

How do I want to write?
A part of choosing a niche is determining how to write and what to write. There are so many options, but I will not go into all of them here.
What I will say though, is that for myself I have chosen to keep writing pretty much the same fashion as I have been writing. Which means non-scientific articles and blog posts. Creating content that is inspiring, empowering and uplifting in nature.
This kind of informal content writing is what I love the most. Here is where my passion lay. This is what I will be writing. Clients who have the need for help with this are the ones I will be seeking out.
I would suggest you incorporate writing style in the "finding your niche" strategy.
Who can become a freelance writer?
When I first begin thinking about moving into the field of freelance writing, I had my doubts as to whether I was qualified for it.
I have no formal training, no degrees in writing or journalism. I am not a copywriter (which is not the same as being a content writer) What I have realized in these few short weeks as I made the choice, is that anybody who loves writing can become a freelance writer.
One doesn't even have to be very good at spelling and grammar. I, for sure, am not. But there are programs and resources such as Grammarly, that can help with that.
Pretty much that is needed is a passion for writing, and a desire to become a freelance writer. All the other skills necessary, can and will be learned for anyone who truly wants to learn.
And so, whatever doubts and fears you may experience. Let them go. You may not know the first thing about how to get started. You may feel as though you don't have what it takes. But rest assured, Life finds a way. Life always finds a way.
All you need is your desire to be a freelance writer, and making a choice to become one – and Life will lead you to wherever you need to go.
Just follow your bliss and passion and you will be alright. This I know.

Useful resources
Other blogs
There are plenty of useful resources out there for anyone who is just starting out. Elna Cain has a great blog. She has many years of experience as a freelance writer and I would recommend signing up to her free 6-day email class in which she gives lots of tips and insights.
I know there are many others as well and you will find them if you do the research. Find the ones that appeal to you, and learn from them.
If you want to learn more about Holistic SEO there is a company called Yoast that has an amazing website with tons of posts and articles. They also have a WP plugin that really makes SEO easy.
How to find freelance writing gigs?
As for finding the freelance writing gigs within your chosen niche, there are many useful websites and Facebook pages you can go to. You will find a list of some of them below. Some are free, others you need to pay for.
As for me, I initially signed up for many of them. But once I choose that my niche was going to be within the fields of spirituality and personal development – I realized that I would not land most of my gigs on any of those websites.
Rather, I send out my pitch directly to potential clients. Business and organizations I will find on Google.
I would suggest you find your way. Below are some of the freelance writing sites that post gigs and opportunities:
So, what's next?
To get started.
Just know that you will make it. If you have the desire to make it, if you set the intention to make it – as long as you hold fast to them – you will make it.
Your intuition will guide and lead you forth, along your unique and perfect path. This I know.
Sure there is a lot more you will need to learn like Holistic SEO. But for now – you have enough. Now it's time to step out and do it.
What will be your next step? Drop me a line describing your next step. If you have any questions – ask them. I promise that I will get back to you shortly.