Daniel Roquéo is a spiritual teacher, healer, and counselor, as well as the host of the popular The Path to Freedom podcast, and The Path to Freedom Livestream .

With Love, compassion, and passion Daniel teaches, moves, touches, inspires, empowers, and uplifts individuals to consciously wake up to who and what they are.

That they may forever allow for greater and grander expressions of this who and what to emerge.

That they may call forth the freedom, joy, harmony, wholeness, and abundance that is inherently within each and every single one of us.
www.thloveandlightstore.com


Spiritual Counseling

Are you ready to be free?
Spiritual counseling is about waking up to the truth and the essence of who and what you.

That forever greater and grander expressions of this who and what may emerge, with ease, and grace.

It is about you releasing and letting go of that which no longer serves you; those small and limited thought patterns, opinions, perceptions, beliefs, perspectives, fears, worries, and doubts.

That you may forever be increasingly open and available for peace, love, creativity, wholeness, joy, harmony, abundance and freedom to express itself, in, as, and through you.

As a spiritual counselor, it is my honor and privilege to lovingly and intuitively listen and point you in the along the path of freedom and awakening – toward the truth of your being.
Read more
Coming soon;
The Path to Freedom Livestream
Starting on Wednesday, September 22 at 2 pm Swedish time, I will begin to simultaneously Livestream on my personal Instagram, Facebook, and Youtube accounts.

These Livestreams are meant to be an interactive conversation where we all get to participate in moving, touching, inspiring, empowering, and uplifting each other to consciously wake up to who and what we are.

That we may all call forth the freedom, joy, harmony, wholeness, and abundance that is inherently within us.

And that we may forever allow for greater and grander expressions of that who and what to emerge – with ease and grace.

I invite you to sign up for my newsletter to be sure to get the latest updates.
How can Daniel be of service to you?
As it is Daniel's intention to inspire, empower, and uplift individuals to develop a healing consciousness that forever greater and grander expressions of who and what they are may emerge, he offers a variety of services.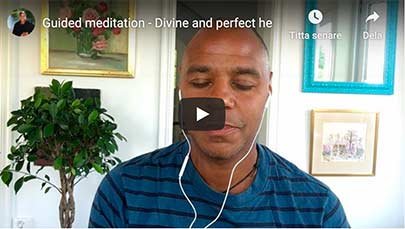 The human body is a beautiful, powerful, and intelligent instrument and ally to us. It is forever seeking to be in balance and harmony. And in any given moment it[…]